We're a veteran owned small business that values family
(including the furry kind)

and loyalty
About Us
A Little Bit About Me
Hello all, my name is Dr. Jerrod Killian and I'm a retired U.S. Army Veterinarian. I've always loved dogs including my Golden Retriever Jesse that traveled the world with me. Having to let Jesse go due to chronic illness truly crushed me. We buried her next to the cabin my wife, three sons and I built. I often visit her and look up at the stars knowing that she goes on. I included the word "Passages" because I believe the road doesn't end for our pets and that love finds a way. Just like we honor Jesse, I will help you honor your loved one.
Rebecca Killian
Marketing / Clinic Relations
Hello All! My name is Rebecca and I just retired, after 17 years as an elementary school teacher. Due to my military husband (Jerrod), I have taught in Alabama, Italy, Japan, and Texas. These days, I'm looking after our three grown boys and marketing for Gentle Pet Passages. Thank yall!!
Dr. Emily Howard
Veterinarian
Howdy, my name is Dr. Emily Howard. I was born and raised right here in the San Antonio area; I love this part of Texas and am happy to call it home once again. I went to Texas A&M University where I received my B.S. in Wildlife and Fisheries and my Doctorate of Veterinary Medicine in 2021.
My family lost our dog Annie when I was visiting home from college. My brother woke me up one night to say Annie was suffering and he thought it was time for her to be put to sleep. I was shocked and wasn't ready to say goodbye to my best friend of 16 years. I loved Annie with my whole heart, but I couldn't face seeing her be put down. My brother took her by himself to an emergency clinic where she passed away confused in an unfamiliar place.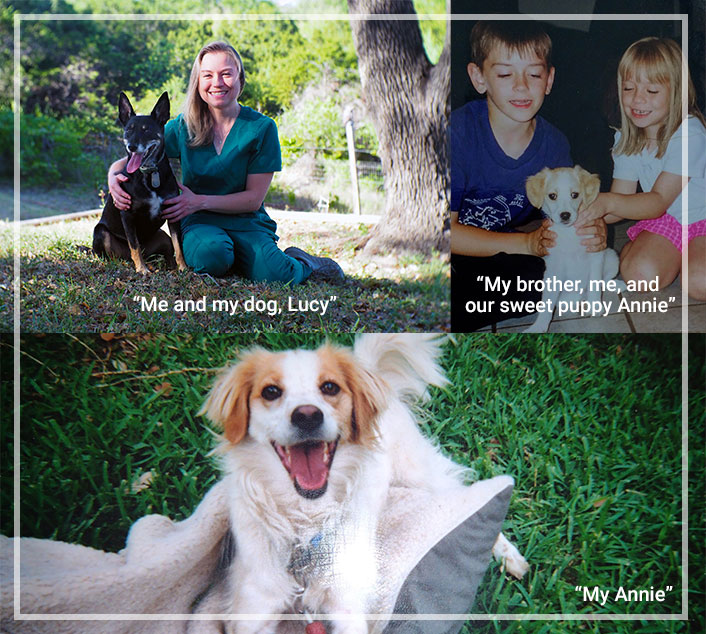 I will forever regret not being there for Annie when she needed me the most. I wish I could have given her one last "good day" filled with her favorite peanut butter treats, bacon strips, a sunny walk, cuddles, and time to say thank you. If there had been an option to hold Annie in my arms while she passed away in her home surrounded by her loving family, I have no doubt that is what she would have wanted and what she deserved.
I would be honored to help you and your best friend say goodbye with a peaceful gentle passing.
Our team below is the first voice you'll hear when you call. They are a compassionate group of professionals with expertise in quality of life discussions. They will guide you thru this tough time with empathy and patience, scheduling your appointment and coordinating with your regular veterinarian. Please don't hesitate to call and speak with our team.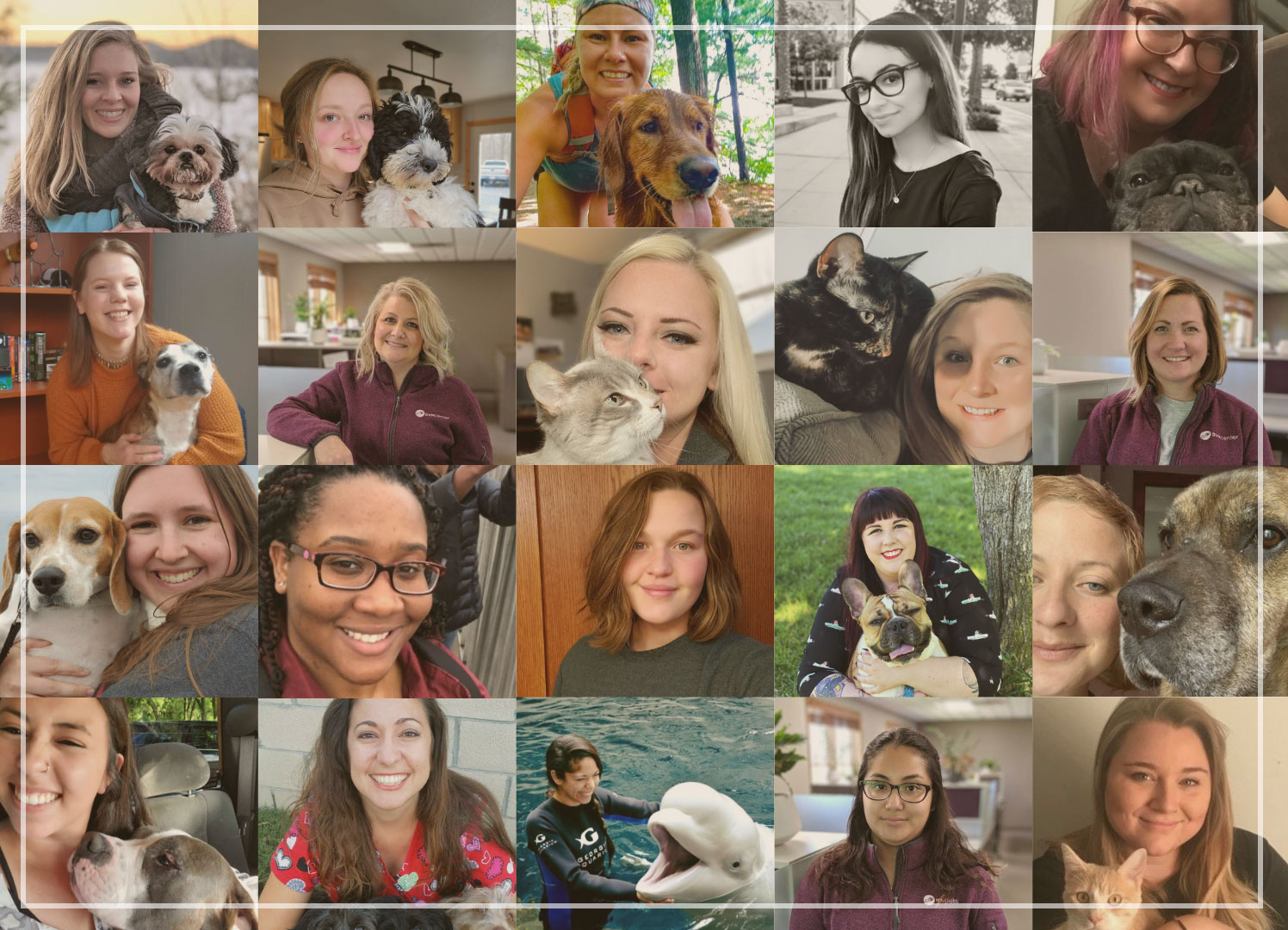 Why
Choose Us
We believe providing a peaceful euthanasia is a noble purpose and our calling. Dr. Killian will serve every family, to the best of his ability, during this difficult time.