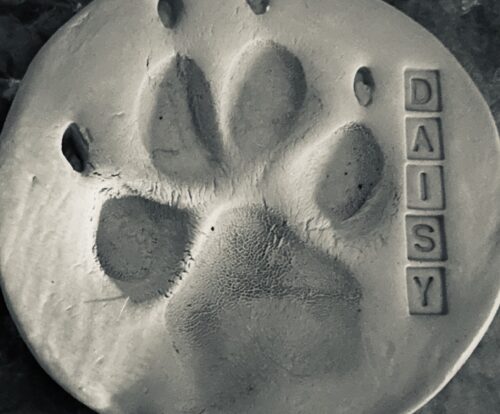 Dana Ryherd
Terrell Heights
Dr. Emily Howard was so gentle with our girl. As awful as it was lo have to say goodbye to Daisy, we have the peace of knowing we did the very best we could for her. She was in her home, with her family at her side. Thank you, Dr Emily ♥️

Johanna Mendoza
San Antonio, Tx
My 12 yr old Gratedane Edie has been struggling with her daily activities. We had to make the hard decision to let her cross the rainbow bridge. I was feeling so much guilt as she had her good days and bad days. Dr. Killian was so compassionate, he explained everything in detail and gave me a sense of peace. The guilt I was feeling turn to serenity and was able to cope with our decision. He gave her all the treats, made her feel comfortable and at ease. My children experience a gentle passing of our fur baby. Thank you so much for your service and your services. Corpus Family. <3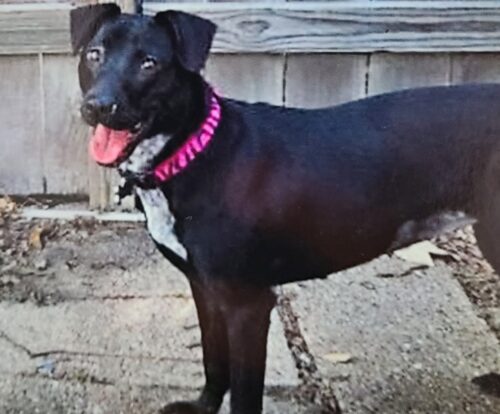 Matt H
San Antonio
Dr. Jerrod and Dr. Emily were great when it came time to make one of the most difficult decisions. Knowing Leila could have gone another year or two, but with her current medical conditions, she was suffering. Leila experienced 12 years of playing hide and seek, loving her long walks, road trips, and beaches. She is very loved and will be missed daily. She is now with her brother Scout, having fun and looking down. Dr. Jerrod provided tremendous insight and gave significant recommendations to assisting Leila. Dr. Emily was excellent and extremely nice. She was kind and caring to allow enough time to spend with Leila. Highly recommend this team of professionals.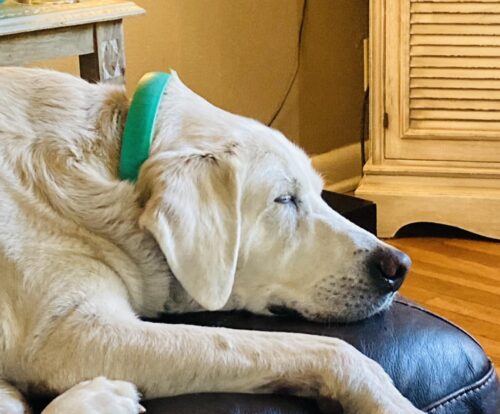 Mr. Marls-Marlson
San Antonio
Mr. Marls-Marlson crossed over the rainbow to greener pastures to find his one true love, Zoe, and to play with his friends Frodo, Brawner and Fenny. Marley and I loved each other unconditionally for almost 15 years. He was a gentle giant – grand, noble, kind, loving, and always covered in dirt or mud. He never understood squeaky toys, but he loved all kinds of sticks! We've loved each other for so many years and can't believe he is gone. But he left this world gracefully (while eating bacon) with all of his dignity intact. Dr. Emily Howard was exceptional; she has the best bedside manner and the most soothing voice. She explained the process and at no moment did I feel rushed. I recommend this service to anyone that has basked in the love of a wonderful companion and friend. I love you, Marls!

Brittany and Josh
San Antonio
Our sweet Cooper had great, quirky, and loving 15-year adventure. When we knew we needed to let him go, my husband and I decided on at-home care because of Cooper's high anxiety. Dr. Emily showed up and between her sweet calming voice and all those treats, Cooper was her best friend in no time. Dr. Emily was professional and so so kind as we said goodbye to our Coop. I could not have asked for a better experience for all involved. Thanks, Emily ♥️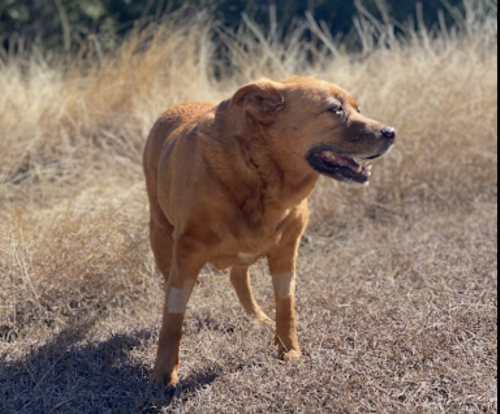 Tamara
Dallas
Our beautiful Bell crossed over the rainbow bridge. She was my sister's companion for 10 years and a beloved member of our family. We have been dreading this day ever since her grim diagnoses. I felt the need to write a 5 start review today because Dr. Killian made the process as gentle and calming as possible by talking us through each moment step-by-step. Bell was surrounded by loved ones, in the same yard she spent a lot of her life. I can't tell you how much we appreciate Dr. Killian's caring nature and sensitivity towards my sister and the situation. Thank you so much, Dr. Killian, for letting us say goodbye to Bell in the most peaceful way possible.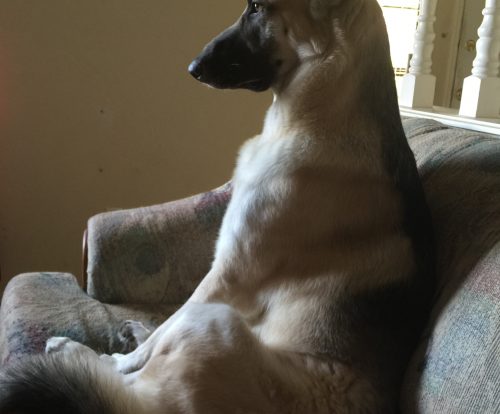 Tyler Sherman
Midlothian
Ranger was incredibly smart, protective and loving. He had a personality that at times was challenging because of his protective nature but he took great care of my mom in many ways after the passing of my father. His Illness arrived suddenly and rapidly which placed the family in a position where we had to make an extremely hard decision. Dr. Jerrod made the decision easier with his calm and professional attitude. He showed compassion and spoke to Ranger like he was a life-long friend as he assisted with the process. Dr. Jerrod and his team made situation much easier to go through. I can not put in to words how much appreciation I have for Dr. Jerrod and his assistants who helped us.

Margaret Creamer
San Antonio
Lance was a great friend and companion for 16 years. He was a wild and crazy terrier but he loved me and his jobs. We worked together for 8 & 1/2 years on my horse drawn carriage in Fredericksburg, Tx. He was a semi finalist in the nation wide Adams Smart Pet contest for a trick he taught himself and my 2 horses. He was my Service Dog that helped me and others emotionally. He was the best dog. I loved him so much but recently it became obvious that his quality of life was so poor that we needed to let go. I knew of Gentle Pet Passages from a friend. Dr Emily Howard came out and helped Lance cross the Rainbow Bridge. She was kind and gentle towards us and made his last moments pain free and comfortable.

Brynn Kasperski
San Antonio
Once in a lifetime, a dog comes along with a bond that cannot be put into words but is obvious to all who see it. For 15 years Shaq was that dog for me. With an absolute terror of being at a vet office, and being 145 lbs., we always worried about what we'd do when it was his time to leave us. Thank you, Dr. Killian, for being the answer to not only a practical concern but for your kindness, care, and genuine concern for my beloved Shaq. Being able to have him relaxed, happy and home for our goodbyes, made my heartbroken goodbye easier to handle. It has taken me 8 months to be able to write this, but I am so grateful for you and the services that Gentle Pet Passages offers. Thank you.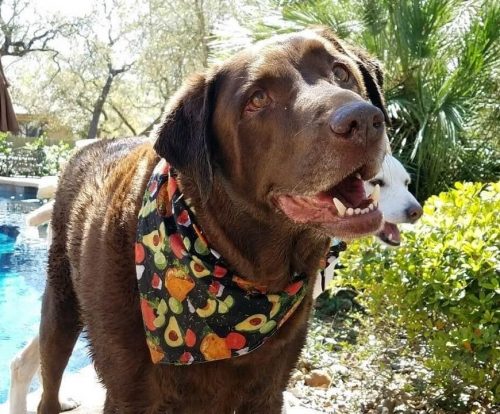 Lulu & Wayne Schroeder
Boerne
Parker gave us 14+ years of love and happiness. So, losing him last Friday was almost unbearable, but Dr. Emily Howard walked us through every step of the way. Her gentle, loving spirit, calmness, patience, compassion and understanding helped us tremendously. Our boy Parker lived his life loudly and with zeal and he left this life surrounded by the people that loved him, in peace, love and tranquility. Dr. Emily, we thank you for being a blessing both to Parker and to our family.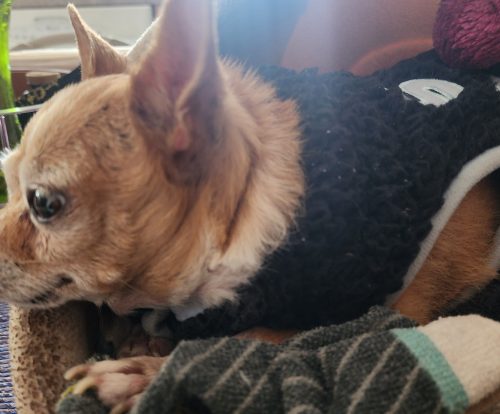 Edgar C
San Antonio, TX
I have no words to thank Dr. Emily Howard for helping us in such a difficult decision. Dr. Emily was the best in so many ways and was exactly the kind of vet we needed in such a hard moment. She transmitted calm and tranquility not only to the owner, but also the pet. She was so nice, compassionate and gentle with our dog, as if she was the owner. She fully understands what the owners are going through and does everything possible to avoid adding more stress or pain. Dr. Emily arrived early and was very nice, sweet and polite from the beginning. As requested, she did examine my dog to assess her condition and determine if euthanasia was the only option at that point. Once the final decision was made, she gave us a detailed explanation of the process. Due to the small size and conditions of my dog – in addition to concerns I had from previous experiences with other vets – she even started with an oral sedation to start the relaxation, prior to the first shot. She then continued with the normal process (2 shots) being very gentle at all times. Dr. Emily never rushed the process nor was in a hurry to finish and leave. She allowed for plenty of time for us, even to have a private moment with our dog to say goodbye and have a final moment. Dr. Emily even had a nice basket with a new blanket to take our dog with her for cremation. We are very glad we chose Gentle pet passages for this and special thanks to Dr. Emily for all she did. She was amazing! Thank you very much! Edgar

Kevin and Ronni Hoessli
San Antonio, Texas
Losing our Koda today was an almost unbearable loss, but Dr. Jerrod Killian of Gentle Pet Passages walked with us every step of the way. I don't even know how we could have done it without him. His loving spirit, calm voice, patience, compassion, and understanding helped us more than I can express. Koda lived his life with gusto and high energy, but he left this world surrounded by his family, love, peace, tranquility – and even a snack. Dr. Killian, you are called to do this, I believe. Not only do you bless the animals by offering this service, but you bless the families as well. Thank you so much.

Doby
Garden Ridge, TX
Doby gave our family 17+ years of love and laughs. It was very important for us to have Doby pass in the comfort of his home with us kissing and hugging on him. Dr Killian compassion was off the charts and the process ensured our little buddy passed pain free and without being scared. Thank you Dr Killian and the entire Gentle Pet Passage team for making this difficult time as pleasant as possible.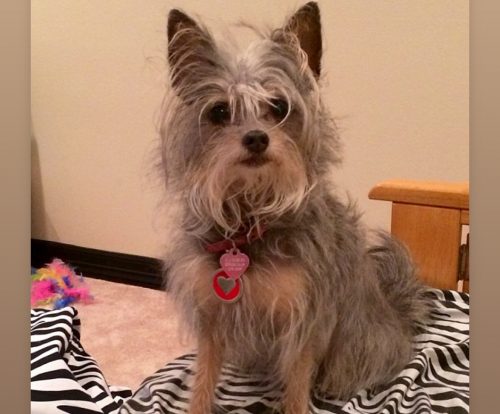 Lindsey Schibi
San Antonio, Tx
Dr.Killian with Gentle Pet Passages, I want to deeply thank you for coming and taking care of this delicate soul for me today. I do not think I would have been able to deal with this with anyone else or in any other way . Your experience and expertise and heart shows through your life and work. I am so grateful for your help. Thank you for your strength,patience and compassion with me and my family. Thank you again for the beautiful transition from life to death for my beautiful girl. It was exactly what I wanted for my dear lovely. She deserved to go this way. Thank you again.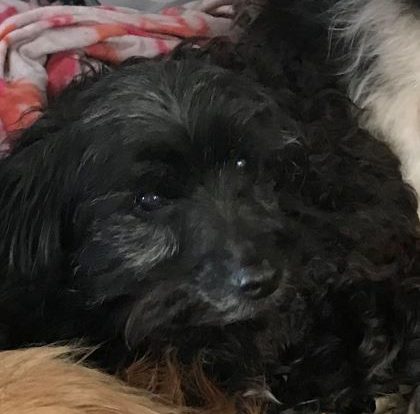 Stephanie Achenbach
San Antonio
I had to let my sweet Sophie pass on-my little soulmate and my best friend, my heart. She was surrounded by her family and furry friends and her home was filled with love and peace. Dr. Emily is truly an angel sent from God. This heartbreaking experience was actually beautiful and Sophie was at complete peace. My heart still hurts and I miss you Sophie more than I thought possible. Thank you Dr. Killian for providing Gentle Pet Passages and God Bless You all for your caring and compassion. Thank you Dr. Emily-you are amazing.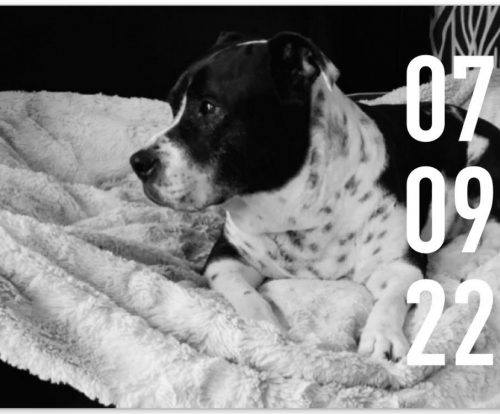 Wanda Alcala
Pipe Creek, TX
My beloved Boston beat cancer multiple times in his 16 years of life but he couldn't beat old age and the severe osteoarthritis that came with it. When Boston let me know he was ready to transition I contacted Gentle Pet Passages and Dr. Emily Howard showed up early the next day. Boston's primary veterinarian was female so Dr. Emily was a great comfort for Boston. From the moment Dr. Emily arrived, she was compassionate, gentle, kind and slowly walked me through the end-of-life process while giving Boston treats to enjoy. She also listened intently to my countless stories of Boston's life. I cannot emphasize enough the importance of the private stress-free end-of-life service Dr. Emily and Gentle Pet Passages provided for both me and Boston. I promised Boston when the time came he would transition in the comfort of his own home, in his favorite bed and with me holding his paw. Thanks to Gentle Pet Passages I was able to keep my promise. I have two more boys entering their senior stage of life and I plan to give them the same merciful end-of-life experience their older brother received courtesy of Gentle Pet Passages.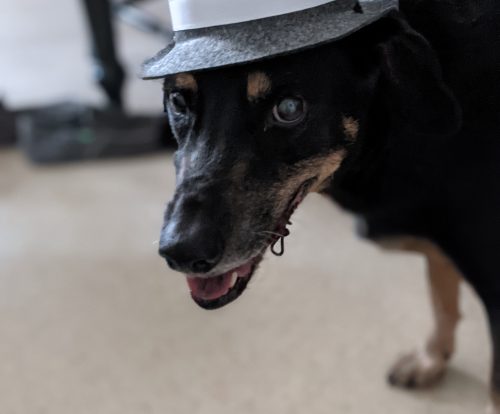 Adam Flores
San Antonio, TX
Earlier this month, my family made the hard decision to ease my wonderful 14 year old Daniel's pain and return his beautiful soul back to the Lord. Dr. Emily made the moment so graceful and reassuring to us all, and Daniel was wearing the biggest smile I've seen in months! I want to thank this wonderful organization for the peace of mind for my family and truly peaceful passage for my Daniel.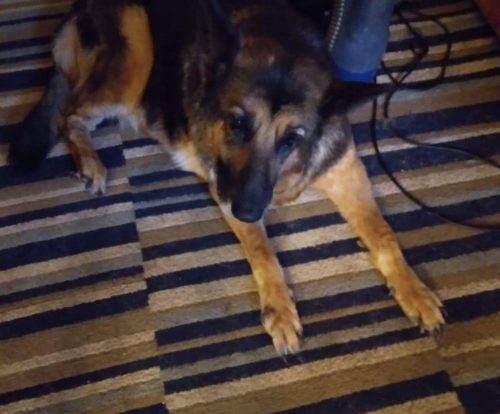 Michael Noyes
Canyon Lake
Thank you for DR Emily. She was very professional and caring. She made this emotional time easier for us e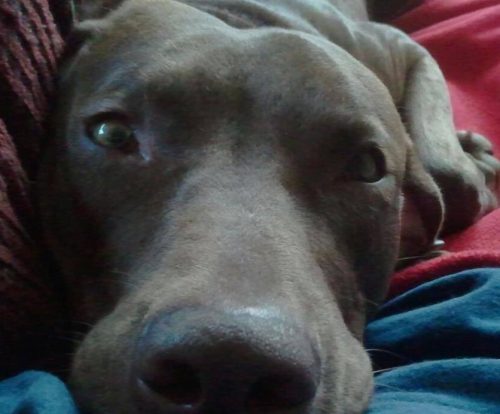 Gina Benson
Schertz
Dr Killian and his staff were so kind and professional. They truly understand how difficult it is to make this decision. Dr Killian arrived and immediately gave praises and treats to our Lilly. She took to him very quickly (the fact he was dispensing the good treats like candy helped) and he started to explain how the process works. He was so kind, and never once made us feel like this wasn't the right thing to do. He comforted us as much as he comforted Lilly. He kept reassuring us our Lilly wasn't in any pain and she gently passed on with family being the last thing she saw and loving pets as the last thing she felt. We are so grateful Dr Killian does what he does as it makes this difficult time as pleasant as possible. He even followed up with us the next day to check on us and once again offer his condolences.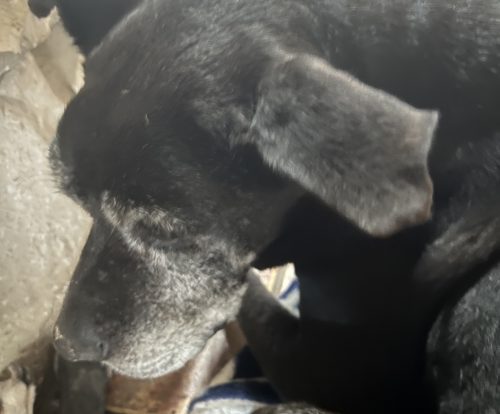 Sandra Sepulveda
San Antonio
My heart is broken into pieces as we had to send our Jezabel to doggie heaven this morning. I did not know what to expect. Dr. Killian was so passionate in caring for our loved one, he took his time in explaining every step and what to expect as I was crying. He truly understood how emotional this experience is and I could not have made it through this, if it was not for him providing the detailed overview with such care and empathy, not only for Jezabel but also for me as her owner. We were all impressed, with his professionalism and the great care he takes for our loved one. He truly cares about his patients and their owners during this difficult time. Thank you for caring!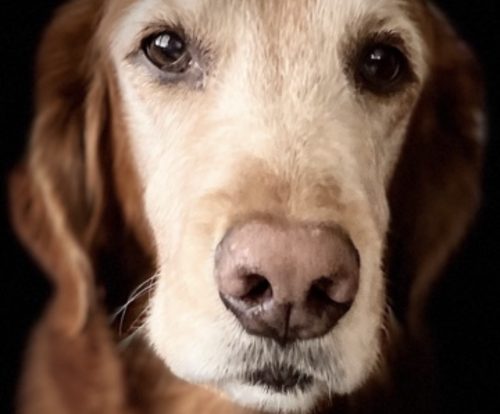 Tim and Jocelyn Sudduth
San Antonio
We would like to than Dr Killian from the bottom of our hearts. He was gentle and took his time with our poor Daisy. He made her feel comfortable and she was able to pass in our home with us all around her. He let us have as much time with her as we needed and assured us that she was in no pain. Thank you for making an awful thing go as smoothly as it could.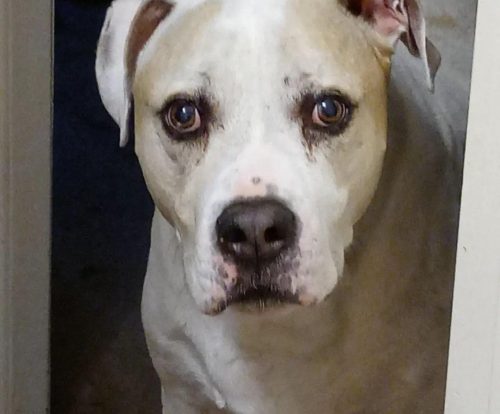 Sean and Rhonda Cannon
San Antonio, Texas
Making this decision was one of the hardest ofour lives. Dr. Jarod found us in a good place when he arrived. Our Beauregard was surrounded by friends I'm getting more treats and he had ever had in his life. Dr. Jarod's arrival came in the middle of the happiest moment of our dog's day. The doctor just came in and started petting bow and telling him he was a good boy and feeding him treats. And then our boy was put to sleep while he was still happy and wanting treats. Although it was a difficult say goodbye, Gentle Pet Passages made this process easy end much less traumatic then it would have been if we had taken him to a clinic. While I hope, to never ever have to do this again, if it becomes a choice I would call them again. They were professional, compassionate, and amazing.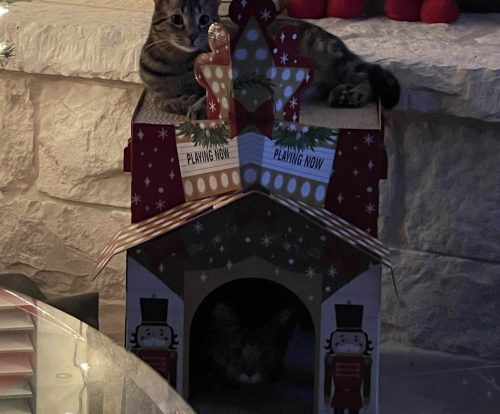 Carlos and Andrea Alvarado
New Braunfels
I just want to thank Dr. Killian for being so accommodating for us. He was extremely professional and apologized many times and assured us she wasn't feeling anything. It's been hard dealing with this these last few months, but he made the process much easier than expected. We cannot thank you enough for your professionalism and care for our Nala. Thank you!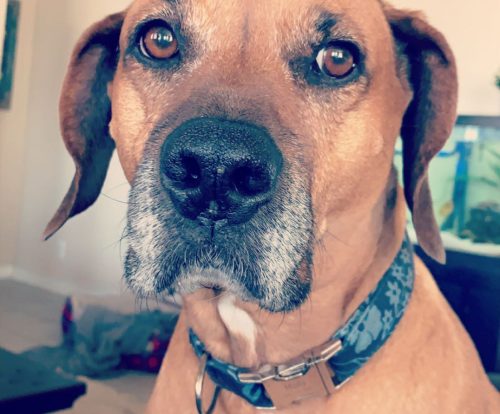 Melanie Pack
Cibolo
Yesterday was time to say our goodbyes to our sweet Molly. I am so great full we had the opportunity to have Dr. Killian come to our house. It was intimate and quiet with her being surrounded by her family. She got spoiled with more treats than she could eat and then fell peacefully asleep. I could not have asked for a better way to send her over the rainbow bridge. Thank you so much for the service you provide, you have no idea how important this peaceful send off was for us. Thank you so much.

Teresa Tillman-Ruiz
Buda, tx
Dr Jerrod came out today for a quality of life assessment on my sweet Tillman. She took to him immediately. It didn't hurt that he came in with treats. He is a very kind and concerned soul. I highly recommend him. When the time comes to say goodbye, I will call him.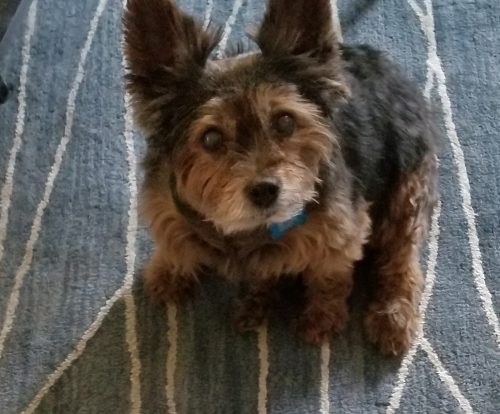 Pierrette Yuzwenko
Helotes, TX
Dr Jerrod came by yesterday to help our sweet dog Tucker pass on. He was so loving to Tucker and kind to us. We felt he absolutely understood how hard it was for us to let Tucker go. He slowly explained the process to us, he proceeded in a way that caused no discomfort to Tucker, and gave us plenty of alone time to say our goodbyes to Tucker. I highly recommend Dr Jerrod and would use him again in the future. It is so lovely to say goodbye to your pet in his home, with his people, and his familiar sights, smells and sounds. This just happened yesterday so I am still grieving, but I feel comforted knowing we sent Tucker off in the best way possible.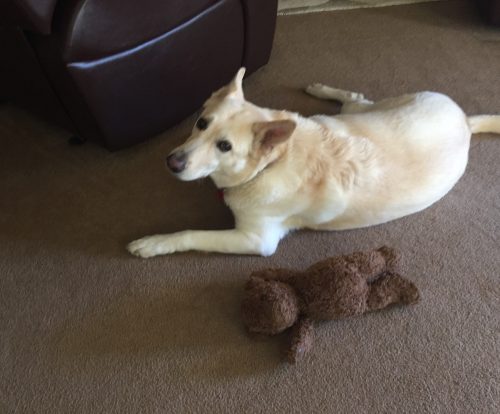 Colin Ellison
San Antonio, Texas
Indi, our 14 yr. old German Shephard had become ill and was obviously in pain and progressively getting worse. Dr. Killian came to home and assisted Indi in passing with no fear, pain, or anxiety. Never had I seen a Vet so caring for the comfort of their patient. My sincere gratitude to Gentle Pet Passages for their service during such an emotional time.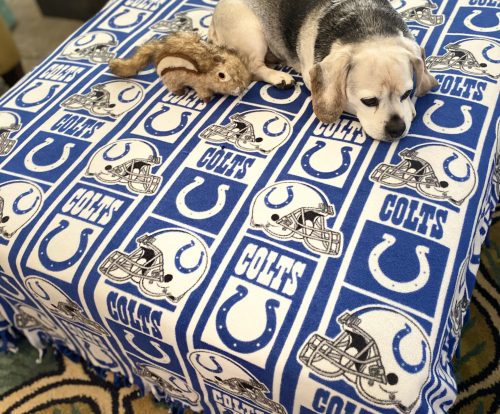 Larissa Meyer
San Marcos, TX
My best friend, Marley was almost 14 years old. He had a collapsed trachea, heart failure, and spinal arthritis which made it hard for him to move around and play as much as he was used to. I had to make the very difficult decision that it was time for my sweet boy to be at peace. I was referred by a friend, and after hearing about her experience with Dr. Killian, I decided this was the best option. I could not have gone through this heartbreaking situation without his help. He was so gentle, caring, kind, and I will be forever grateful to him. It's such a hard thing to go through but with gentle care passages, it was the best experience it could have possibly been. Being able to do this in the comfort of our home, with my dogs favorite blanket, toys and treats made it more comforting. I can't say enough good things about Dr. Killian, he was amazing.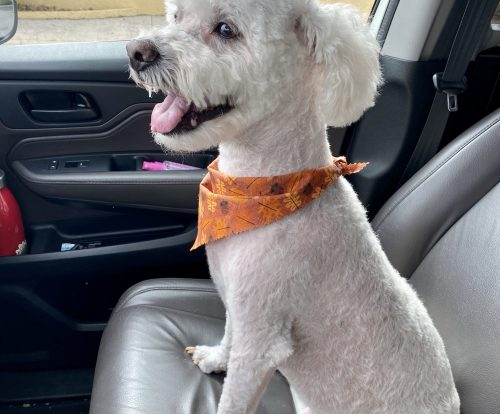 Ashley Arevalo
San Antonio
We found out our beloved boy Jackson, age 10, had Hemangiosarcoma. It was sudden and unexpected and were faced with needing to put him down as soon as possible. It was the hardest decision for us! No one wants to lose their pet. I searched online and came across Gentle Pet Passages and immediately felt like this was who I needed to use. I'm so thankful. As soon as Dr.Killian arrived he greeted Jackson with treats! He then sat down right inside of our entrance and began having conversation with us which made Jackson feel so safe around him. I believe Dr Killian has a gift! He explained every step so well and never rushed us. It went so smoothly and I love that our boy was literally receiving treats until he laid down on his bed. I'm positive he felt only happiness, no fear or anxiety whatsoever. For this being the hardest day for our family, I can say there is no other way I would have rather done this. Dr Killian is full of compassion and showed it towards our family and our Jackson even as he was carrying him out. I can't recommend him enough if you are faced with this decision for your pet.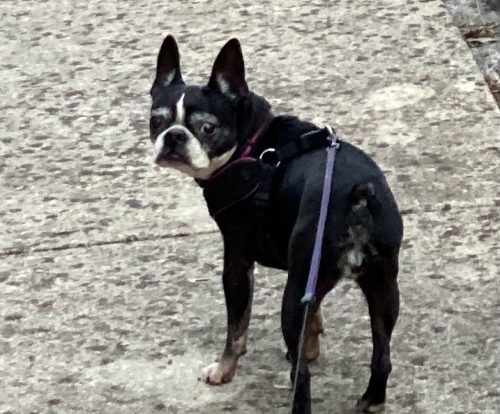 Carolyn
San Antonio, Tx
Saying goodbye to a beloved pet is always a heartbreaking event. We have used veterinary clinics for our other pets, but regardless of how good the clinic is, if the dog has been a patient over the years, it develops a fear of the place. When our beloved little Boston Terrier, Maggie, reached the point where euthanasia was the most humane option, we scheduled with Dr. Killian. The procedure, from Dr. Killian's arrival through his departure, with our dear little dog considerately wrapped in a blanket and arranged in a wicker basket, was as good as it can possibly be for an end of life procedure. Because Maggie never left her home, she never displayed any fear. Dr. Killian is the most compassionate veterinarian I have ever used. His demeanor is exceptionally calm and soothing. He spent time explaining each step prior to the administration of any drugs. He gave us ample time and privacy to say goodbye to Maggie at the end. I have been recommending Gentle Pet Passages whenever a friend has a pet nearing the end of life.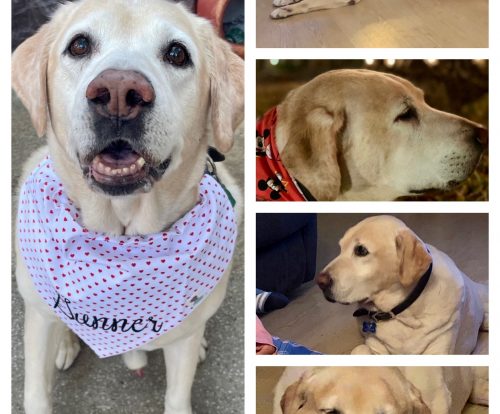 Rick Lopez
San Antonio, Texas
Our Beloved Dog had been battling Stomach Cancer and Hip Dysplasia the last year and a half of his final life. We tried everything to keep him healthy and pain free. We knew he was on borrowed time. As a family we made the hardest decision and that was to let him go. Due to Covid restrictions His veterinarian wanted to put him down with out his family at his side. He deserved better than that. I thank God for Gentle Pet passage and Dr. Killian for his services. He arrived and did a thorough examination and concurred with the Vet that it was time. He gave us our final moments to be with him. We were not made to feel rushed at all. He was very empathetic with us knowing that we truly loved our Dog more than anything. In the privacy of our own home with his broken family at his side we slowly saw the life in his eyes fade away. After 14 years and 11 months our Gunner was finally free. Give your beloved pet one final act of Love and let Gentle Pet Passage set them free in there own home.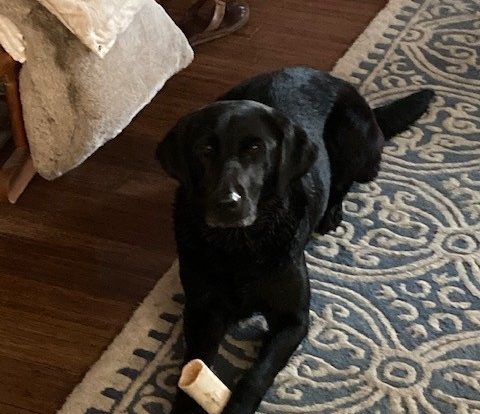 Ty
Gosnay
Dr. Killian helped us give our 13 year old black lab, Hana, back to God a couple of days ago. Unequivocally he is the nicest human being I have ever met. His overall energy and aura was 100% peaceful and kind. You can tell immediately that he genuinely cares about you and your pet. There was no rush, and nothing clinical feeling about the process. He helped her with pain meds so she could relax and gave us plenty of time and space to say our goodbyes. I just cannot express how kind and gentle this man is. We need more people like him in the world. Than you Jerrod from the bottom of our hearts.

Anthony and Susan Ferro
San Antonio
I think this was the hardest decision we ever had to make. 16 years of unconditional love and we knew in our hearts that it was time to let Axle go to a better place. I cannot express enough the tenderness and care that Dr. Killian provided to us both and the love and tenderness he had for Axle. I know he is still so happy to have had all those treats he loves so much.

Gail Tatum
New Braunfels
Today was a really hard day to face. My sweet Wilbur the Wonderdog, couldn't even stand. He was 16 years old and so ready to cross the "Rainbow Bridge". I needed help and thank God, Dr. Killian was there to help . Dr. Killian was such a wonderful blessing from the moment he first responded to my inquiry. He was caring, prompt and professional. He sowed that he is truly a man of honor ready to help. He comforted me and my sweet hurting fur baby. I am so thankful that my precious pet was able to have a loving and peaceful passing in his own comfortable space. This was such a horrible decision to have to make , yet Dr. Killian 's kindness and caring manner helped to make this inevitable experience as peaceful and beautiful as possible. Thank you Doc! You are so appreciated!💕 Wilbur Baby, you are forever loved!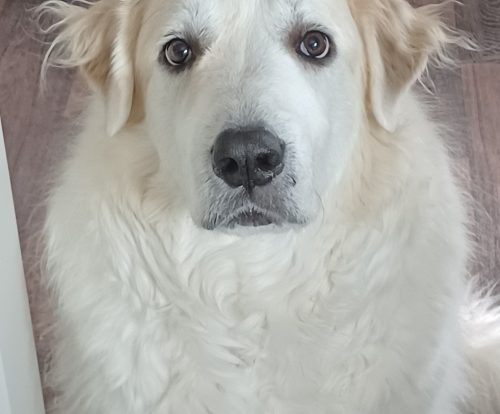 John
La Vernia, Tx
2 weeks ago we said goodbye to our Sweet Sadie Girl. Having it done at home with Dr Killian was the best decision. He was gentle, caring, respectful, and very tender with my Sweet Sadie Girl. The time we had with her at the end was very special, and enabled us to say goodbye with her knowing she was on her bed surrounded by those that loved her. It was very peaceful. I know the time will come when we will have to say goodbye to her sister, and we will have Dr Killian perform this service as well.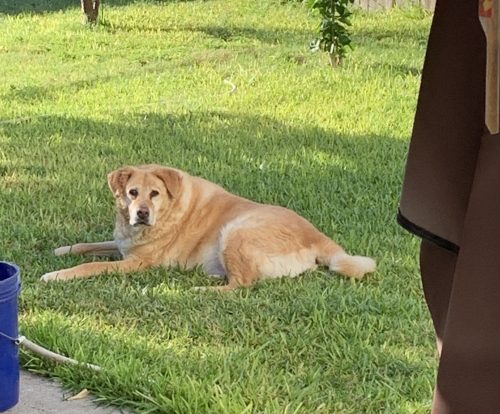 Linda Vaughan
San Antonio
Dr Killian was truly a blessing. He was very prompt in response to my need for in home gentle euthanasia for my gentle giant, Charlie. Dr Killian assisted Charlie in his journey to the Rainbow Bridge. He made sure Charlie and I were comfortable during each stage of his transition. I have never met anyone as kind and compassionate. Thank you again to Dr Killian and Gentle Pet Passages.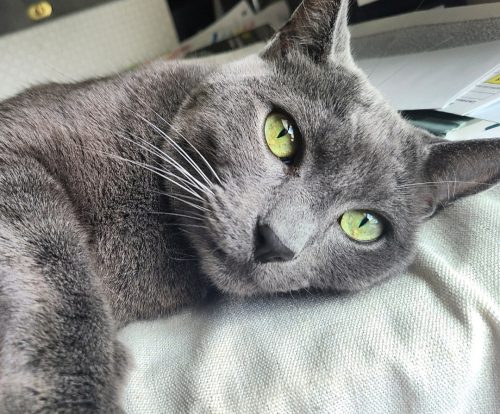 Jessica Arndt
San antonio
Dr. Killian was very responsive, kind, warm and empathetic. He was able to get us an appointment pretty quickly and was right on time. He walked us through everything and very slowly so we didn't feel pressured or rushed. He gave our sweet boy 2 sets of pain meds so he wouldn't feel anything. When we were ready he gave the final dose and then gave us plenty of time to say goodbye. It was definitely worth it to have our boy take his last breath at home, unafraid and comfortable. Dr. Killian made it as positive of an experience as possible in this type of situation. Definitely recommend ending your babies suffering at home and with Dr. Killian.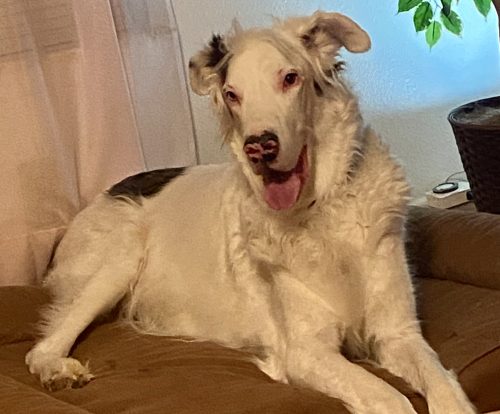 Jill Bartlett
San Antonio, Texas
We are so blessed to have found Dr Killian to help us when Beethoven, our furry Great Dane rescued from South Texas, no longer had a quality of life. I contacted him first thing in the morning and he was able to come out the same day. Beethoven was a gentle giant and he helped him pass in familiar surroundings with us by his side. It was so calm and peaceful. We will be forever grateful for his help in a very difficult time. Thank you for what you do!! Jill and family

Lola
San Antonio
My sweet best friend Lola was going downhill quickly with cancer tumors growing ,she stopped eating and I knew it was time. Dr. Killian texted right back and came straight over. I had never had to do this before and he put my mind and heart at ease. He was extremely professional and compassionate and I am forever grateful for him. Thank you Dr. Killian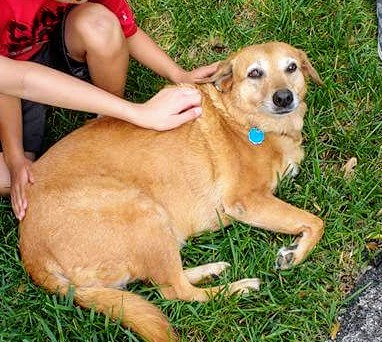 Charlene
Selma
What a blessing to have such a kind and understanding veterinarian to do in home euthanasia. The doctor let me give my faithful companion a relaxer before he even came in to the room. She was at such peace prior to and during the procedure, such kindness and caring bestowed on her and myself. I highly highly recommend Gentle Pet Passages to anyone who wants their faithful companion to pass peaceably at home.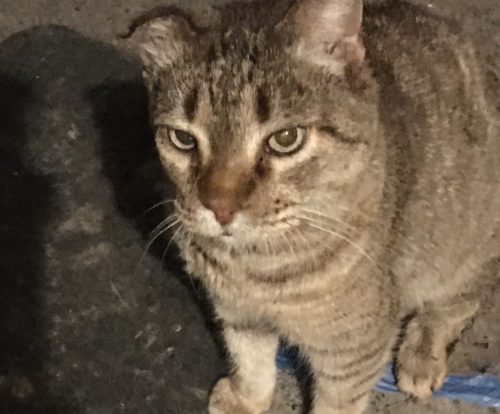 CAT NEWMAN
SAN ANTONIO
Tigger shared treats and chats wit me for 22 years, he was feral, but had a sweet heart, he was ran over, only crushing he's front paws on Friday of Labor day Weekend, I couldn't find any help, and I couldn't move him, I kept him comfortable as possible, I found Dr. Killian on the Web on Tuesday, he was able to come out that day, he was an angel sent to me, he cared for Tigger so gently and made the process of saying goodbye so warm and compassionate, I can not thank him enough for helping my little tuff guy, Tigger has left the building, and he will be missed. Thank you so much Dr. Killian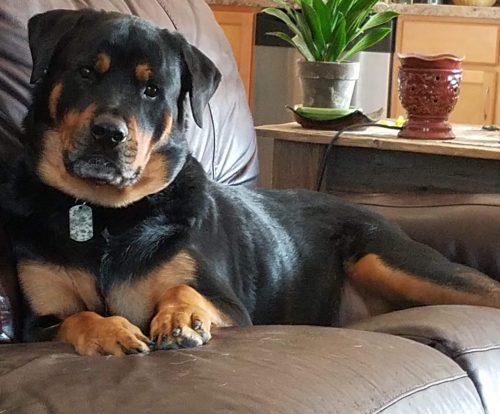 Victoria Morales
San Antonio
My "Major" was my best friend and so tender-hearred and loveable. We received news stating that he has osteosarcoma and it was already so large it was becoming difficult for him to walk. We were horrified with this news and how quickly we needed to move to get him out of pain. I contacted Dr. Killian and he explained the whole process in great detail and made it really easy to prep for his visit. Upon arrival, he knelt down to greet Major and just loved on him before even coming inside the house. Major was so happy to see him and took to him right away. Once he came in, Dr. Killian explained every step as he went through it, even giving us time to process and spend time with Major…there was no rush and it was so peaceful. Major was at peace having us right there with him, loving on him, giving him treats and just getting time for us all to say goodbye. This was such a great way to say bye and Dr. Killian made it special for us all…we are forever grateful.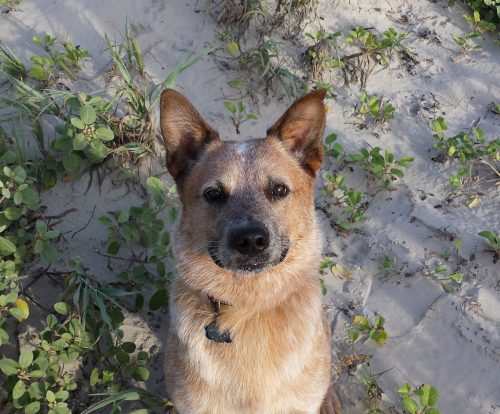 Iker Patuel
San Antonio
Deciding to euthanize my best friend was one of the hardest decisions I've ever made, but having him suffer was not an option if I could prevent it. I owe my pups 2 things: A happy life and a peaceful death. Dr. Killian helped with the latter so much so, that for the rest of the day, at least ,I felt peace and my grief was paused. I don't think there are many other people that could've done that with as much empathy and so caring for my pup. Thank you!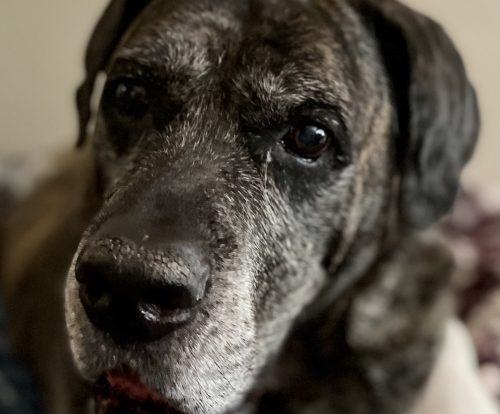 Katy and Will Truelove
San Antonio, TX
We had to say goodbye to our most beautiful gentle giant today. She was our 11 year old Mastiff. Dr. Killian provided us with information each step of the way. He gave us time to grieve and provided love and compassion to not only our girl Lexi, but comfort to us too during this difficult time. He treated her as if she was his own. I'm so grateful for his service, support and comfort.

Dee Troy
San Antonio
Last week we had to say goodbye to our furry family member Astro. I just wanted to say that no one wants to go through this, but Dr. Killian was so very kind and compassionate and made the experience as easy as possible for all of us. You could tell that Dr. Killian loves animals and he is very good with people too.

Jan & Gene Kelly
San Antonio
We are filled with sadness today as we had to say good bye to our beloved Ranger Dog our 12 1/2 year old Lab mix that was rescued in Hickory North Carolina and got to fly to San Antonio as a 7 month old puppy. He was so happy to get to his forever home with us you could tell he just wanted to please us. And that never changed and he never failed at it. He was so strong till the end and carried his pain like a man! Thanks to Dr.Killian Rangers passing was made so much easier and our gratitude is great ! R.I.P. our sweet Ranger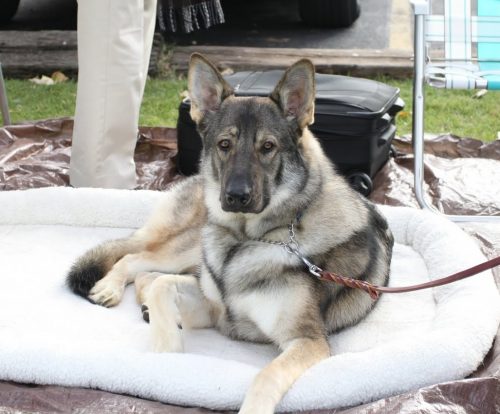 Joyce Schwartz
San Antonio
Dr. Killian euthanized our magnificent Shiloh champion, Chester, today. Dr. Killian could not have been kinder or more compassionate. Thank goodness for this wonderful veterinarian who is willing to perform this extremely difficult task. We are very grateful for his service.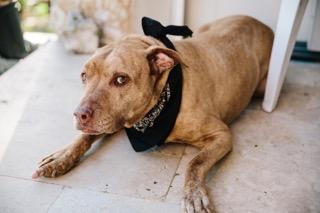 Patricia Adams
SAN ANTONIO
My heart is heavy due to the loss of our dear Gentle Dasher best man at a wedding this year. With that said I must say that trusting Dr. Jerrod Killian to help us with Dasher's passing was the gift of a lifetime. If you are reading this testimonial that means you may be in the situation the Adams' were in 2 weeks ago. If so calling the team at Gentle Pet Passages and receive the gift of loving your pet until the very end. We sang over Dasher – gave him his favorite treats – and loved on him until he quietly fell asleep in our presence. The peace we all felt being with him until the end through our many -many tears – was indescribable. We lost a pet today but gained a friend. Thank you Dr. Jerrod for being a part of our family today; the care you gave to all of us today —was priceless. The Adams Family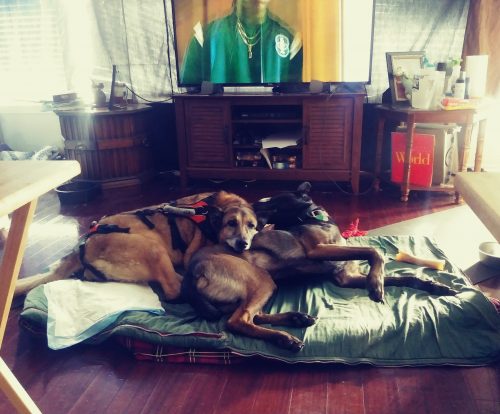 Shirin O'Connor
San Antonio
I hope someday my life will end so beautifully! Buffy was beyond amazing, even for a Belgian Malinois. We had had her for 15 1/2 years, from the age of 5 weeks; she was our war hero and medical service dog. After years of physical therapy and medications for degenerative spinal stenosis, the disease and pain finally incapacitated her. Buffy fought the good fight, never complaining, always wanting to work. She was more than a daughter to us, and I dreaded what might happen at the end. We had spoken at length to Dr. Killian, who spent a great deal of time answering all our questions. Due to Covid, we could not have a house full of guests, but two witnesses were allowed. Dr. Killian (who I called the "Vet Vet") showed great respect for our home and our baby. He did not rush us, but looked at the pictures and articles I showed him, so that he could better know his patient. After a gentle examination, he decided to change the choice of medications a bit. He stood aside respectfully while we spoke to Buffy. Then he introduced himself to her, and knelt behind her so that we could be in front of her. Even her younger brother, our Mal-ffunction was there, sitting between us. Dr. Killian stroked her and spoke gently to her, telling her at each stage what he was going to do. I held my baby's head and sang to her and spoke to her. As promised, he first took away her pain – she was still alert and responding, and we were allowed some final time with her. Then he – very, very slowly, ended her life. She did not whine or jerk – she simply went to sleep, and then died in her sleep. Dr. Killian waited for us to put her on a bier and place a flag over her, then helped my husband and the other veterans carry her out. I don't remember everything he said, but I remember that he showed respect and strong sympathetic emotion throughout our ordeal. All our wishes were followed, and – most importantly – he showed consideration and respect for Our Girl. I hope that someday they change the laws so that Dr. Killian can send me off in such a peaceful way.

Cathy West
Canyon lake
Thank you Dr. Killian for helping us give Duke the peaceful and pain free passing he deserved. Duke gave our family 14 years of love and companionship. He will be missed and our hearts are heavy. The service Dr. Killian provides is full of love, understanding, compassion and comfort. Our family and Duke were blessed my Dr. Killian's kind words and actions. He made a difficult heart wrenching decision much easier. The West family is indebted to you. Thank you for ministering to all of us. Duke is running pain free again!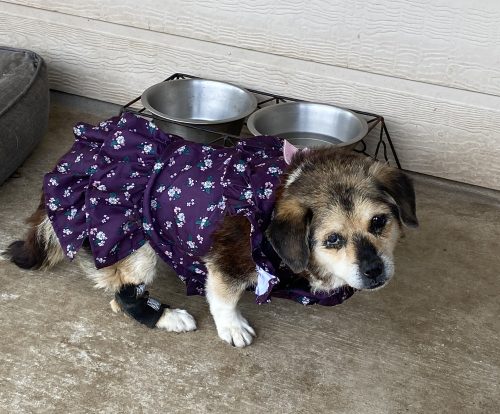 Destiny Shotz Rawls
Cibolo Texas
Our Family cannot thank you Dr. Killian enough for the extreme care and loving way you helped us say goodbye to our 17 years old Family Fur Baby, our Military Brat Dog faithfully traveled and allowed others to keep her when we deployed, had Temporary Duties away for both short and long terms, the caring and very calming way Dr. Killian completed her eternal pain free procedure to the "Rainbow Bridge", will NEVER be forgotten. Thank you Sir for your Service to our Country and for your excellent Services today for our Family Member. Gratefully yours, The Rawls' Family Destiny's Forever Family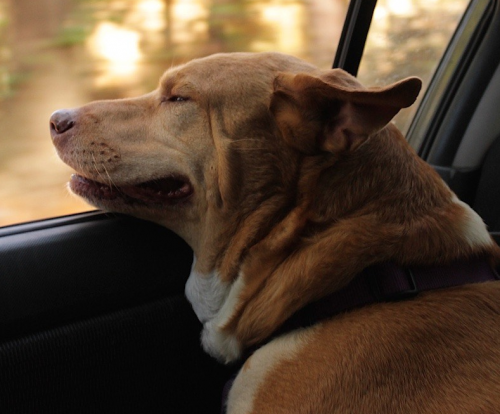 Samantha Talbert
Converse, TX
It's never easy when it's time to say goodbye to a loved fur one. Gentle Pet Passages made this difficult time a lot easier. Dr. Killian has such an amazing soul! He is very compassionate to the situation and will explain the entire process to you and be there with you and your pet each step of the way. I said goodbye to my best friend on June 9th. As sad as it was, the whole process was actually very peaceful. We fed Bailey her favorite food, McD's chicken nuggets, while we were outside laying on a blanket. Dr. Killian did a very gentle three step process. The first to easy any pain, the second to sedate and then the final step. I was able to stay with her and pet her till the very end. She was at such peace and seemed content that she could rest finally. This whole experience could have been horrendous if I had to take her to a full service vet hospital. Instead, her last time here was enjoyable and stress free. I miss Bailey every day. But at least I know she lived a full life, was ready to pass and had a wonderful vet looking over her final moments.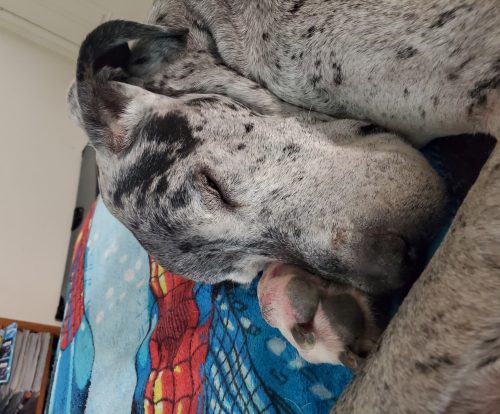 Carrie Dougherty
San Antonio, TX
Dr. Killian came to our house today to help my nearly 12 year old Great Dane cross the rainbow bridge. He was kind, compassionate, and clearly very skilled and knowledgeable. He very gently walked us through the process to come so there were no surprises. He then allowed us as much time as we needed to say goodbye to our beloved dog. I highly recommend him and his company for anyone wanting at home euthanasia service for their pets. Having it done at home allowed my dog to be more comfortable and secure with none of the anxiety or stress of having it done at the vets office. Dr. Killian's care and compassion for my dog and family made a very difficult day a bit easier to bear.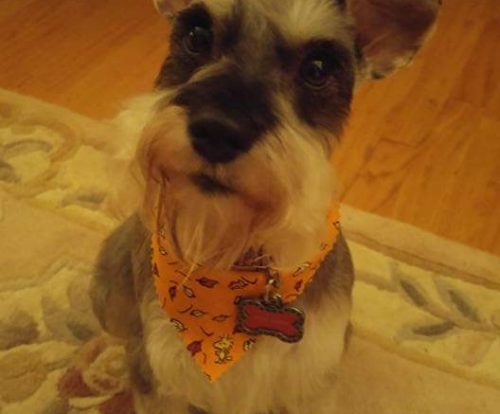 Toby Araiza
San Antonio, Tx
1/2/2020 Dr Killian helped our Sadie to pass while we held her in our embrace. She left us knowing she was loved and safe. She gently drifted off to sleep. Dr Killian's mannerisms were tender and full of loving kindness.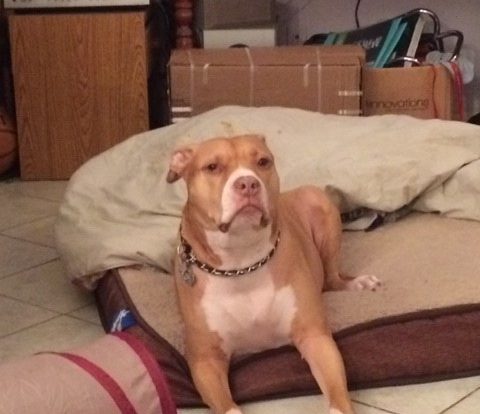 Cindy K Brown
San Antonio
The end of July, my friend had to send his sweet dog Chance across the rainbow bridge. I had the privilege to be there and cannot say enough about Dr. Killian! So kind and compassionate. He let us know every step of the way what would be happening. Chance was no longer in pain and peacefully passed. Thank you Dr. Killian for making a sad time a little easier.

Dave and Shannon Lewis
San Antonio
Dr. Killian is amazing. This is the 2nd time that we have needed his services. The first time was last August. His professionalism and approach is unmatched. So, when on our Cocoa was diagnosed with complete kidney failure on 18 June, there was no question as to who we were going to call. We called Dr. Killian. Since Cocoa was declining, he scheduled her for his first available opening – 22 June 2020. But, unfortunately, the following morning, Cocoa took a turn for the worse. It did not look like she was going to make it through the night, and she seemed to be in a lot of pain. We immediately contacted Dr. Killian again, and asked if there was any way he could see Cocoa today. He went above and beyond and came to our home that evening after hours. Dr Killian helped our precious Cocoa go to the Rainbow Bridge. He made the most heartbreaking passing peaceful, not only for Cocoa, but also for our family. No words can express our gratitude. Thank you Dr. Killian from the bottom if our hearts

Mike and Lindsey Perez
San Antonio TX
In Feb of 2020 our 12 year old german shepherd Dada required the services of Dr. Kilian due to illness and unbearable pain. Dr. Killian came into our home with compassion and understanding of the hurt we were going through. He was very gentle and calming to not just our boy, but to us as well. His process and explanation of his procedure at every stage put all of us at ease and gave us peace of mind that our boy would feel no pain. Dr. Killian was very patient and encouraged us to take all the time we needed before the completion of each step of the process. Knowing Dada was able to be home, on his bed, with his toys, and be surrounded by his family gave us all peace of mind. Thank you Dr. Killian, for making this difficult time as painless as possible.

Jennifer Peebles
Buda TX
Wow! I had such an amazing experience with Dr. Killian. He really allowed the time we (myself and our other pets) needed with my sweet girl Ivory in her passing. The conversations leading up to his arrival, as well as the time he spent here is truly something I will never forget. It was everything I wanted for her and so much more. We miss our sweet girl everyday but she's no longer in pain. Thank you Dr. Killian!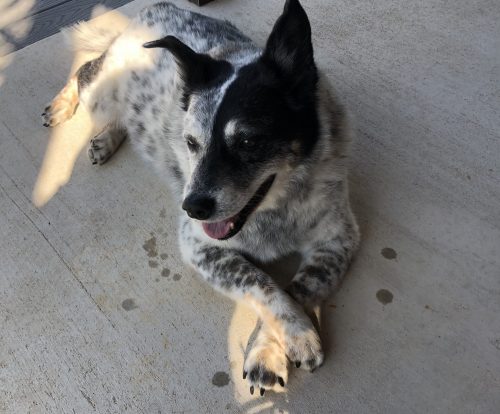 Carl LoSchiavo
Wimberley, texas
Today, Doctor Killian helped relieve my 14 year old Jaco of his pain. He was so caring and compassionate, explaining every step as he went. It was all so peaceful. I've dreaded this day for weeks, but Dr. Killian made it okay. I will miss Jaco terribly, but I know we did the right thing. Thank you Dr. Killian.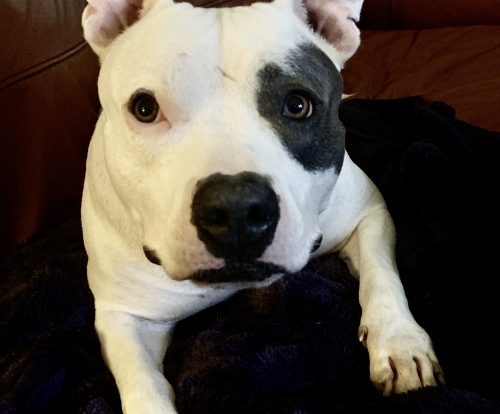 Lukin
San Antonio
Saying our final farewell to our boy Lukin was one of the most painful moments of our lives, but Dr Killian's kind, gentle and compassionate demeanor made the entire process of saying goodbye to our sweet boy so very peaceful. Lukin was truly the best "buddy" ever… he was the epitome of LOVE in canine form. His beautiful presence changed our home and our lives forever, blessing us every single day with so much humor, affection and devotion to his family! So when Lukin's final day with us arrived, we knew his last moments with us had to be filled with nothing but love and dignity and Dr Killian helped us achieve that for our beautiful boy! He spoke to Lukin the entire time, reassuring him he would be ok, letting him know how wonderful he was, how very special he was and especially how handsome he was!! And we know Lukin heard and understood every word. His gentle and empathetic way of communicating and embracing our sick boy created such a peaceful and loving environment for us all. Dr Killian explained the process and ensured us that we could take as long as we needed to say goodbye. There was no rush! This was our final family time together and Dr Killian respected every second. Lukin's last two hours of existence with us were so incredibly special. As he lay on his favorite blanket, in his home, surrounded by his family, we whispered our final farewell to our beloved boy … until he took his final breath. Thank you Dr Killian for helping our family create a beautifully serene final goodbye for our beloved Lukin Boy!

Javier and Sabrina Vasquez
Schertz
Dr. Killian was so gentle, caring and compassionate, to both our 18 1/2 year old cat and me. He comforted Vicky and talked to her gently throughout the process. He took his time to explain everything and made it as painless as possible. Thank you, Dr. Killian!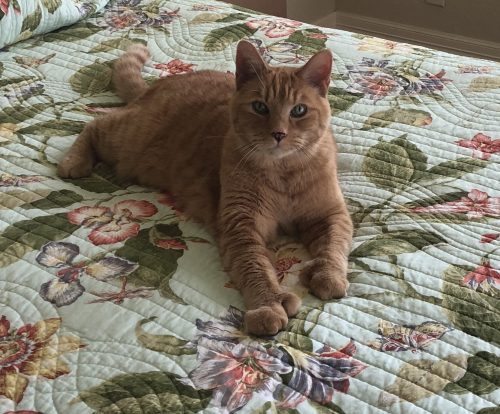 Janet and Tony Richardson
Canyon Lake
Our sweet 18 year old cat Seamus had osteosarcoma of his front leg and had been doing well, being his normal bossy and loving self, until he jumped off the bed and became lame and in pain. We made the decision to let him go but did not want his final moments to be put in the truck, which he hated, and just stuck with a medication that burns going in, that's when we found Dr Killian. He is such a compassionate person and was so respectful to Seamus and us. When he arrived at our home, I was having second thoughts because Seamus was acting pretty normal, walked over to eat, drink water then potty. Dr Killian was patient and kind and helped me realize that it was better that Seamus had a good day for his last. The procedure was done with such care and he gave us all the time we needed to say goodbye and Seamus had no fear and left very peacefully. Dr Killian then placed him in a beautiful basket with a blanket just like he was curled up in a very restful sleep. Dr Killian is an angel and God bless him for having such compassion and providing this wonderful service.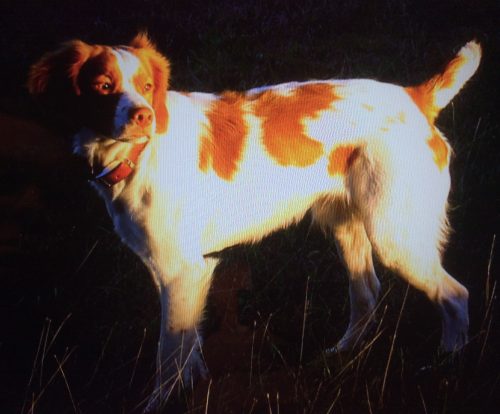 Candy Springs
New Braunfels
Faced with the reality that we were going to lose our beloved Dutch too soon, I feel as though God put us in the path of one of his angels, Dr. Killian. Having Dr. Killian come to our home was an incredible gift to us and our boy. He was so kind, gentle and compassionate to Dutch during the process of letting him go. Dr. Killian was and is a blessing to anyone needing help in letting go of your furbaby. God Bless you Dr. Killian.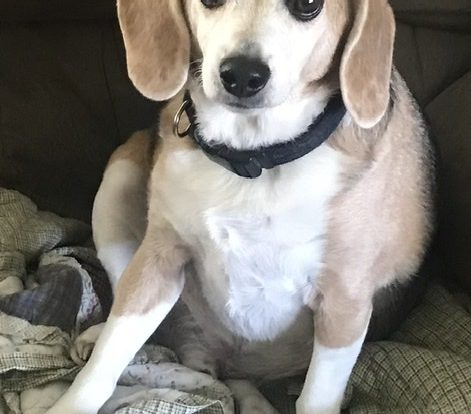 Kristy
New Braunfels
We didn't expect to lose our sweet Miniature Beagle, Benny, at 9 years old, but unfortunately that was the case. It was so hard to come to terms that it was time for Benny to be put down. Long story short, he couldn't get around any longer and his quality of life was poor. Thank goodness we found Gentle Pet Passages when looking online to see if there were any vets in our area who made 'house calls.' Dr. Killian explained the whole process so we understood what would happen and made the experience as bearable as could be during such a difficult time. He was so kind, caring, and gentle not only to Benny, but to us as well. Couldn't have asked for a more compassionate person in this situation. We have another dog and will definitely use Dr. Killian's services if the same situation arises. Thank you again Dr. Killian : )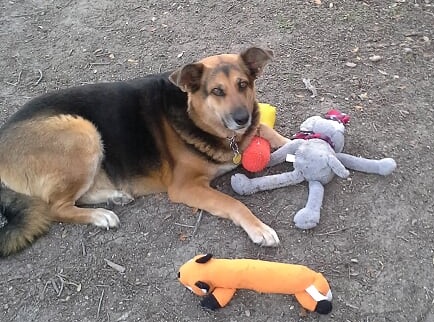 Chuck Baze
Live Oak, TX
We thought we'd have more memories to make with our little girl and were completely unprepared the morning she let us know it was time. Dr. Killian was a true Blessing in a very difficult time. Keshet passed peacefully in her bed and my wife and I were able to hold her until the very end. As painful as the moment was, I cannot overstate how comforting it was having Dr. Killian help us through it. Thank you doctor for all that you do.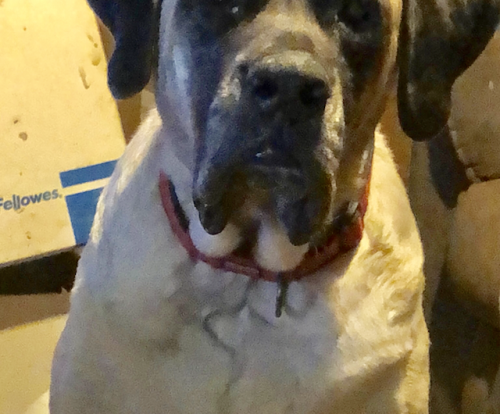 Charlene Moore
New Braunfels, TX
We highly recommend Dr. Killian to anyone faced with this difficult decision. His compassion and gentleness towards our Lola (10 year old Mastiff) was outstanding. She was calm and relaxed and we spoiled her on treats. We didn't want her passing to be at the cold and sterile Vet Office. Then we found Gentle Pet Passages and Dr. Killian. I cannot praise him enough. ⭐️⭐️⭐️⭐️⭐️ We would also like to say thank you to Dr. Killian for his service in the military. We are forever grateful.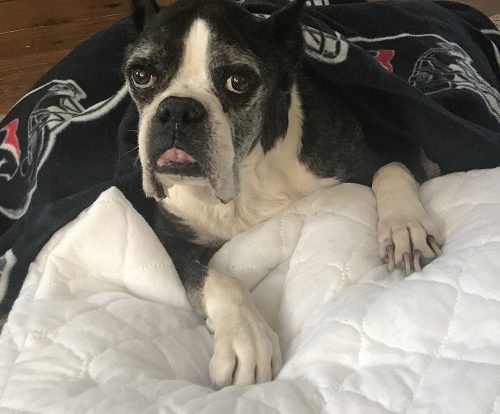 Kendall Starr
Canyon lake
Dr. Killian is AMAZING and was an answer to my prayers! I would recommend him to anyone. His compassion far surpassed anything I could have imagined. I can not recommend him enough. He was so good to our old guy and made the situation peaceful. Dr. Killian, God bless you and thank you!!!!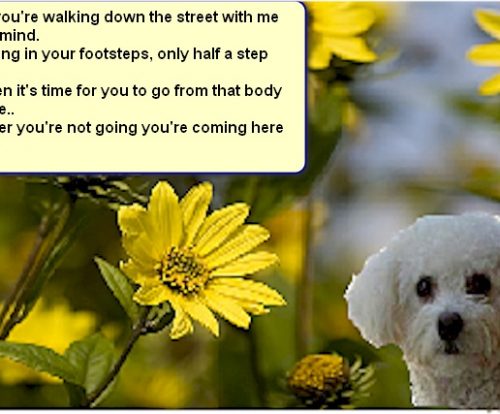 Richard Woodard
Sun City, Texas
beautiful 16 year old Bichon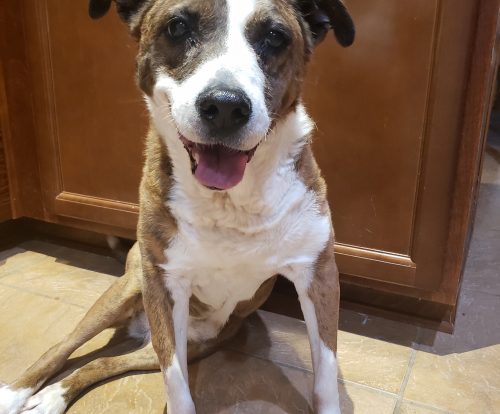 Kim McDougall
San Antonio
If you ever find yourself having to make the agonizing decision to help your pet pass over, please call Dr. Killian. Our sweet, 14 year old, Rita had spiraled quickly over the short course of a weekend. The previous day we took her to our vets office but she was so scared and uncomfortable that we left in tears and brought her home. I did not want my favorite girl's last moments to be in that vet's office where she trembled in fear. That next morning we called Dr. Killian and he came right over to assess our baby. From the onset, Rita was so comfortable with him. He sat next to her bed and talked to her so lovingly. Dr. Killian assessed her and confirmed in our hearts what we already knew. He thoroughly explained the process and answered all of our questions. Her passing was so peaceful and having it in our home, where she was comfortable was such a blessing. Dr. Killian allowed us all the time we needed to ask questions and say our goodbyes. While I hope that I never have to make this type of decision again, but if I do, Dr. Killian would be my one and only phone call.

Heather Williams
San Antonio, TX
I am not sure if there is a way to repay Dr. Killian for his kindness, compassion and professionalism as we had to say goodbye to our baby-bull, Athena. Our pup was diagnosed with brain tumors, that despite several rounds of radiation therapy, they continued to grow causing loss of rear leg function and seizure activity. Our decision to end her suffering was incredibly challenging, and her loss is something that my husband and I will struggle with for a very long time. Dr. Killian was wonderful throughout the entire experience and I am so grateful for his service to our pet. He allowed her to pass peacefully, in her home, surrounded by the love. He also communicated with us the entire time and made sure we were as prepared as possible before and during the process. This man is a saint, and he has the most difficult job I can think of, and he gave us the same care that he gave to our beloved family member. Thank you, Dr. Killian.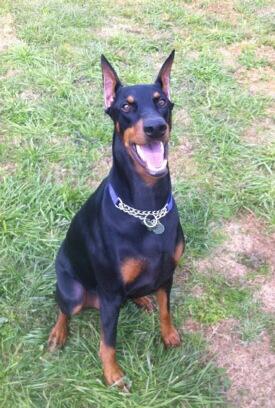 Dave and Shannon Lewis
San Antonio
Dr. Killian is a kind, and caring true professional. When he arrived to our home at our set appointment, our two daughters had not yet arrived to say goodbye to our wonderful dog Niko. Dr. Killian told us no worries and patiently waited with us for 45 minutes until they arrived. And, during the procedure, Dr. Killian was extremely respectful to our family and Niko, and even allowed us some privacy as Niko moved on the that wonderful Rainbow Bridge in the sky. We would definitely recommend his service and we thank him dearly.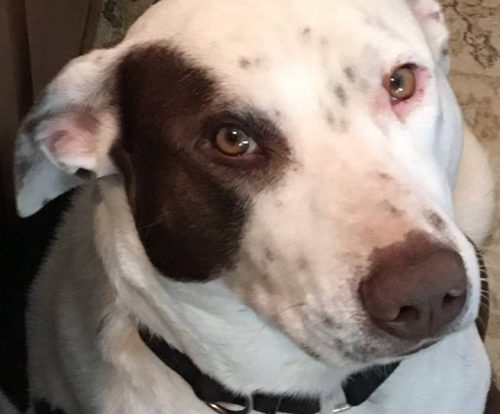 David Dentinger
Canyon Lake Texas
My loving dog Cooper had succumbed to an incurable disease as I discovered while bringing him in for a checkup. Was in shock and totally distraught in finding that the puppy that I found less than four ago would be leaving our life together. Took him to two other veterinarians and was told to bring him in "when it's time". Knowing how terribly sad and impersonal it would be, I discovered Dr. Killian. I called and Jerrod returned my call quickly. Messed-up and not knowing what to do, Doctor talked to me patiently. Never sure when, I called back over a few months and Dr. Killian was always so helpful. When I finally knew it was time we arranged a time and he came out. Jerrod was comforting. We let Cooper find his spot. It was time, and I let him go in such peace. Being at home, under the trees on a cool day was a respectful way to let my friend pass. I am so grateful for the Service that Dr. Jerrod Killian provides and know that he knows what we feel and need at such a time. Thank you. I will always love Cooper.

Brenda Iparraguirre
Converse, Tx
As a family we had decided our 15yr old poodle deserved to rest instead of being in constant pain. This decision is very difficult for a family, but when looking for the best possible way for your loved furry friend to pass, this is it. Dr. Killian could not have been more perfect to us during this time. He made sure we knew everything about the procedure prior to, he comforted our Cleo and our family before, during and after the procedure and was loving on our Cleo the whole time to make sure she was calm. We can't thank him enough for everything he did.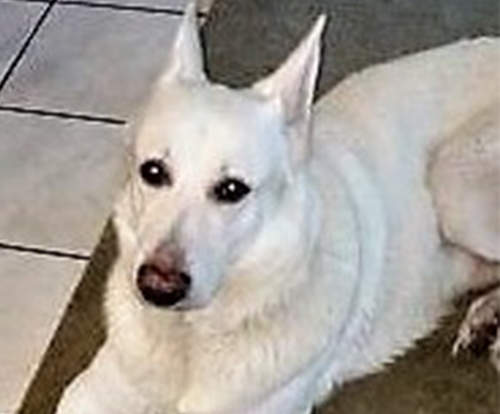 Jim Ogilvie & Jan Seider
Universal City, TX
Our lovely big boy Kayne. White German Shepard – everyone else thought he was a beautiful wolf.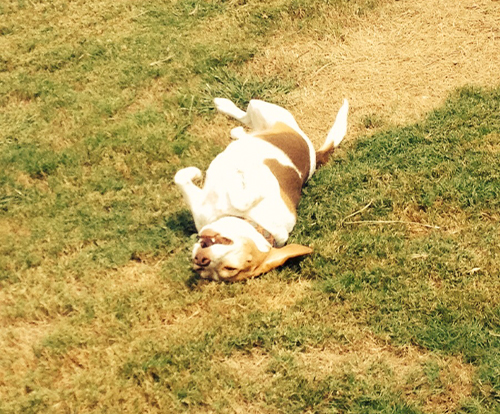 April Arredondo
San Antonio, TX
I cannot thank Dr. Killian enough for the service he provided. Because of him, our sweet Lou Lou was able to pass peacefully at home surrounded by my kids and I. Dr. Killian is so gentle, caring, and respectful. I highly recommend him.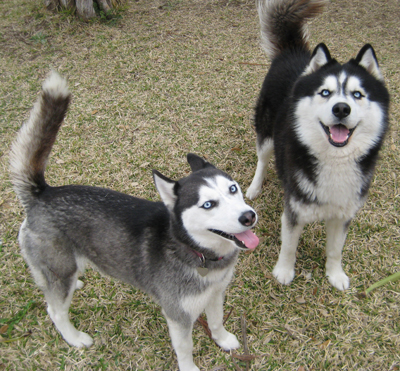 Joseph Edwards
New Braunfels
Dr. Killian is, in a word, a saint. He is very caring and truly understand what the owners are going through. I contacted him regarding our 12 year old husky, Glacier, an AKC Champion. He took his time in explaining the procedures to minimize his discomfort and pain. He allowed us to spend the last few minutes with him, even through I was an emotional wreck. He took care of everything from the euthanasia, the carrying Glacier away, to the driving Glacier to Bluebonnet crematorium. I would highly recommend Dr. Killian to anyone wishing for a smooth transition for this difficult time. ps… Glacier is on the right.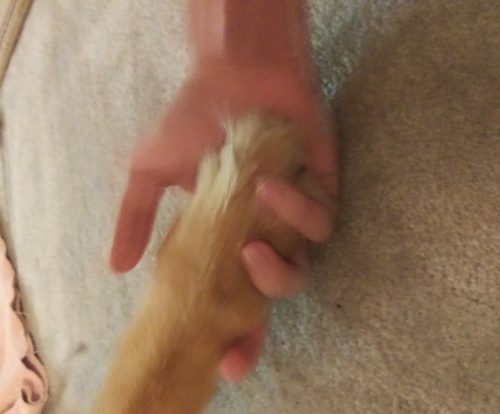 Sarah Marlin
San Antonio
I don't know how to put our experience in to words, so i am going to try. I knew it was time to put our retired US Military Service Dog "Justis" to a much deserving peaceful rest. But I was struggling with my need for him to be with me and if i was doing the right thing at the right time. I found Dr. Killian on the internet, he returned my call in 20 minutes, and was so accomadating. The next day was the day, my stomach, my heart, my emotions, my family, and my Justis all about to change. I was scared. Dr. Killian met Justis, he walked right to him as if he knew it was time. He praised Justis for all his hard work and bravery for serving our country while reassuring Justis with carrying strokes down his back. At the same time assuring me i was doing the right thing. The whole process was done peacefully, with honor, with love, family around him, and the genuine acts of the Dr. He made the plans for us and aided me with the process of Justis passing. It was done and my heart was at peace as well as my best friend. I will sing praises about Dr. Killian to any person who faces this point of passage for their beloved pet. He is knowledgeable, genuine, and made a very emotional event the best it could be for all of us. Thank you from the bottom of my heart!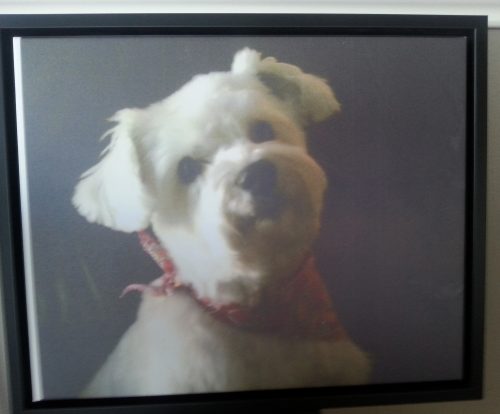 Cheryl
San Antonio
My greatest Appreciation to Dr. Killian he showed so much Love and Compassion to my "Briley" as she Gently Passed by my side with her head in my lap, in the comfort of our home. She was my best friend and companion for the past 13 years. I will always miss her so very much. Anyone that has this experience to take with their loved one I highly reccommend Dr. Killian. He held my Briley's little head in his hand and kissed her face and continued to say God Bless you to her before and after she took her last breath. That touched my heart and I will always remember the Love he showed her as well as myself in the this time of sadness and loss. May God Bless you Dr. Killian Abundantly for the gift you have and share with each and every family facing this decision for their loved one.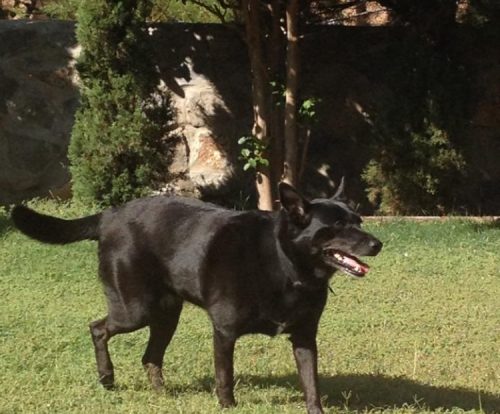 Mike
San Antonio
Dr Killian recently helped our family prepare our beloved family member "Lucky" to leave this world peacefully. He continues to serve his community as he did in the Army, professionally and with compassion. We dreaded bring Lucky to the vets office. Having her home and around family meant so much to us and her. Thank you Doc.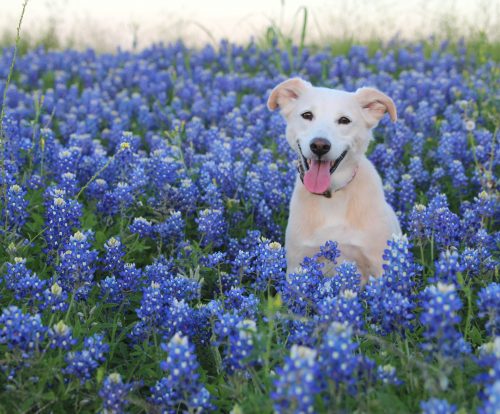 Stacey
New Braunfels
Dr. Killian was a godsend the day I had to say goodbye to my sweet Blondie girl. I am so very thankful I was able to bring her home from the hospital so her final moments and passing could be at home in a familiar and peaceful environment. Having some private time with Blondie before her passing was a balm to my broken heart. Dr. Killian was kind, gentle and respectful throughout the process. I am grateful for the service that Gentle Pet Passages is offering for those of us facing the difficult time of saying farewell to a beloved friend.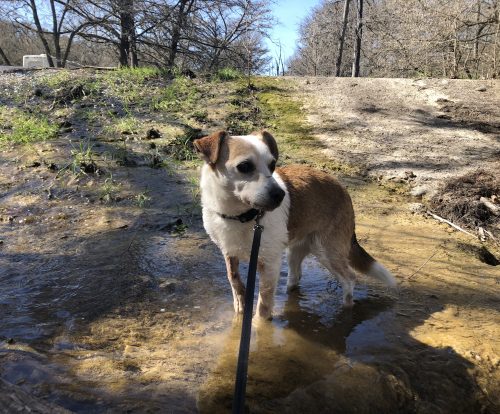 Nicole Myers
Castroville
Dr. Killian has a wonderful gift of allowing loved family members an in home passage. He is incredibly kind, caring and empathetic. Our little Cee Cee had the most peaceful passage I have ever witnessed. It was such a blessing to be in the comfort of our own home with our fur baby during her final moments. She gave us unconditional love for almost 16 years and we owed her nothing less. Dr. Killian will be the only person I ever call for this life event. He has an amazing presence that brings you peace. Thank you from the bottom of our hearts, we are eternally grateful.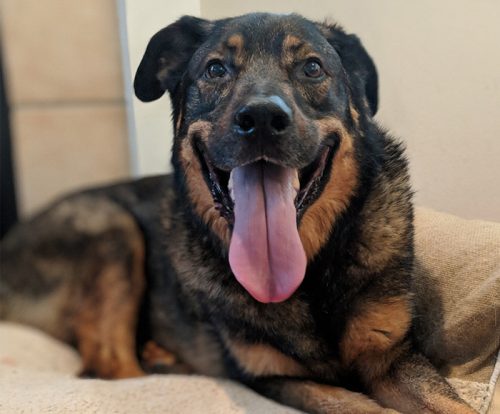 Adam
San Antonio
I will forever be indebted to Dr. Killian for saving my boy from having to spend his last day on earth scared at the vets office. In what was the hardest day of my life, I found comfort in being able to hold MK in my arms, in the peace of our home as he took his last breath. Dr. Killian was compassionate and patient throughout the whole experience. I cannot thank him enough for allowing us to end our journey together that way.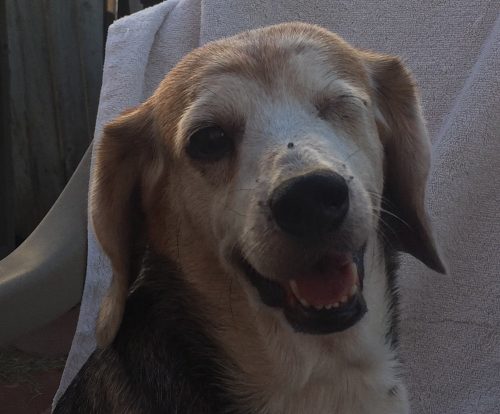 Roy & Denise for our Sasha
San Antonio
With deepest and heartfelt gratitude to Dr. Killian for the difficult task that he performs. Our heavy hearts were unburdened by his gentle and compassionate demeanor in helping our special pups passage to a better place. We will forever be grateful for his compassion and expedience in making the trip from New Braunfels at 10:00 at night. Our frail pup was able to pass on in her own bed with us right by her side. Forever grateful. Thank you Dr. Killian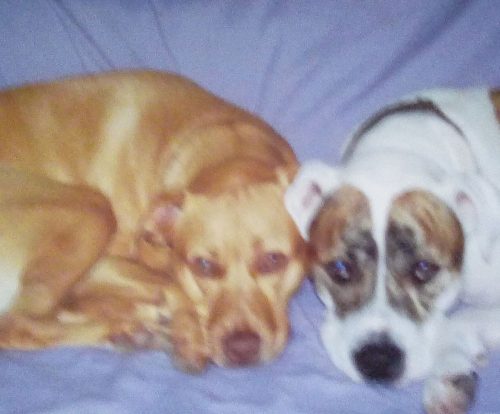 Diane
Cibolo, Texas
Our veterinarian would no longer perform euthanasia outside the office. Dr. Killian's fees were more reasonable than others I had checked in the Austin area, and I liked the fact that he was a veteran. He was very kind, helpful, and respectful on the phone. My husband commented on how gentle and calming he was with our Belle during the euthanasia. We highly recommend Dr. Killian to anyone in this difficult position.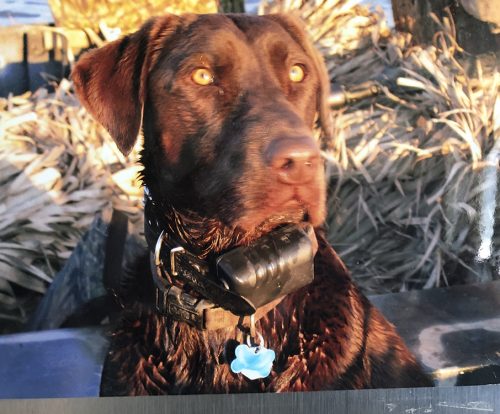 Dorothy Loeper
San Marcos, Tx
Dr. Killian, we can not thank you enough for helping us let go of our beloved Hagen. She lived a very happy, long life and left us peacefully with your help. You were so kind and supportive. You fully understood how difficult it was letting go of an amazing member of the family. Knowing she went so peacefully without fear or pain, will help us face her absence with confidence that this was the right thing to do.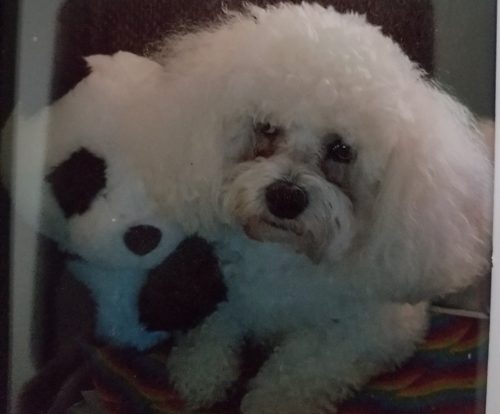 Maggie Kaberline
Cibolo, Texas
We had to use Dr Killian's service last night for our beautiful Gracie. Although it was so hard to say goodbye, having the option to have Dr Killian come to the house and make it more peaceful for Gracie to be home and on her favorite pillow and blanket was a priceless experience for all of us. He took care of everything and he was so gentle and caring. Thank you Dr Killian. Gracie, you will never be forgotten and we will live you always!!